Rootzone Services – Residential , Commercial and Strata Properties
Garden Consultation, Design & Installation, Garden Renovation, Garden Maintenance, Pruning & Dormant Spraying, Lawn Maintenance, IPM (Integrated Pest Management) & Plant Health Care.
Garden Consultation
When you are just not sure how, or what to do, or even where to start, or you don't have the time or energy we can help.
Whether it's a new garden design to fulfill that vision of your dream garden or a much needed renovation of an existing garden that needs attention, but… where to begin?
Maybe you just need help identifying the plants in your garden and their care, or reasons why your plants are declining in health, or maybe why random plants keep popping up and you don't know what they are, and simply can't keep up with it all, that can be overwhelming to say the least.
With our experience and knowledge we can help you with step by step solutions, to putting it all together and address all your concerns.
Design & Installation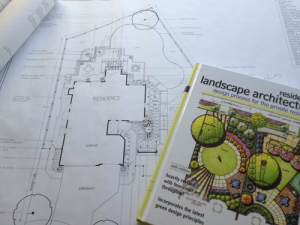 Whether you like to entertain in your garden, or just relax in the shade with a good book, your garden should be your own space, full of the things you love.  Let us show you how to turn any garden into a retreat you'll never want to leave.
With our experience, knowledge and passion for plants, we can help you realize that perfect garden oasis that awaits you.
A Computer drafted design and a comprehensive Plant list is also provided.
We can install your design all at once or in stages as you prefer or as your budget allows.  We are committed to providing you with superior workmanship and attention to detail.
Hardscaping Services – Pergolas, Arbours, Gates, Privacy screens,
Retaining walls, Rock Walls, Patios, Garden Bed Edging, Walkways.
Grading and Drainage.
Garden Renovation
As our gardens mature, they require another look… really.
Plants that have once looked aesthetically pleasing, have now out grown their place in the garden, and now it's time to rethink the structure of the garden. Do existing plants need a new home within the garden? Or a new variety within it's place. By simply adding fresh new complementary plants the garden can have new life breathed into it.
Consider how the garden design flows, and how it makes you feel.
Garden Maintenance
Rootzone has been caring for gardens for many years, it all started with a fascination and love of plants, nurturing them to their full potential is second nature.   We know how to bring the best out of a garden with the right care and attention.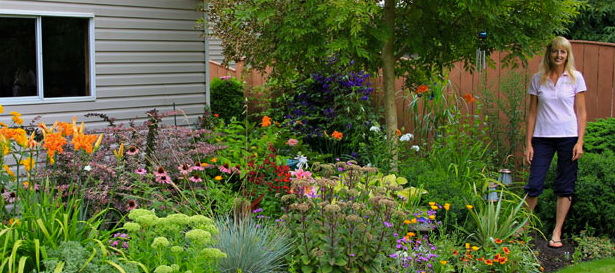 We care for your garden as if it were our own.
"Flowers always make people better, happier, and more helpful;
they are sunshine, food and medicine for the soul."
– Luther Burbank

By simply adding complementary plants the garden can have new life breathed into it.
Weekly, Bi-weekly , monthly, we can build a Garden Maintenance Program to fit your needs.
Pruning & Dormant Spraying
Pruning of Ornamental Trees, Shrubs, Roses & Small Fruits.
Dormant Spraying for over wintering insects and disease.
Lawn Maintenance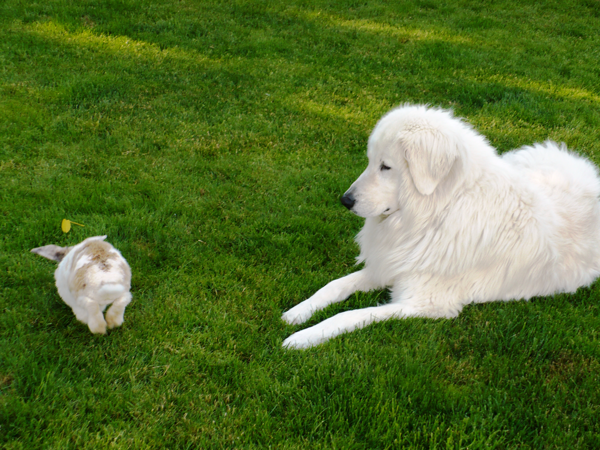 A Healthy Lush Lawn is a result of proper maintenance practices; you will find that a vigorous, deep-rooted lawn is less susceptible to pest damage- weeds, insects and disease.
Lawn Treatment Programs available. We offer complimentary lawn analysis to determine the right Program for your lawn.
Lawn Services:
Mowing, Fertilization, Aeration, Moss Control, Liming, Weed Control, Turf installation.
IPM (Integrated Pest Management) & Plant Health Care
IPM is about managing landscapes to prevent problems and to make environmentally conscious decisions about managing them.
Plant Health Care emphasizes growing healthy plants as the key to preventing pest problems. With the right plant in the right place.
With regular plant monitoring you can minimize the possibility of a potential infestation of unwanted visitors.
Cultural practices, are usually all you might need to remedy the situation.
Is your Garden Healthy ?
 
Container Design & Planting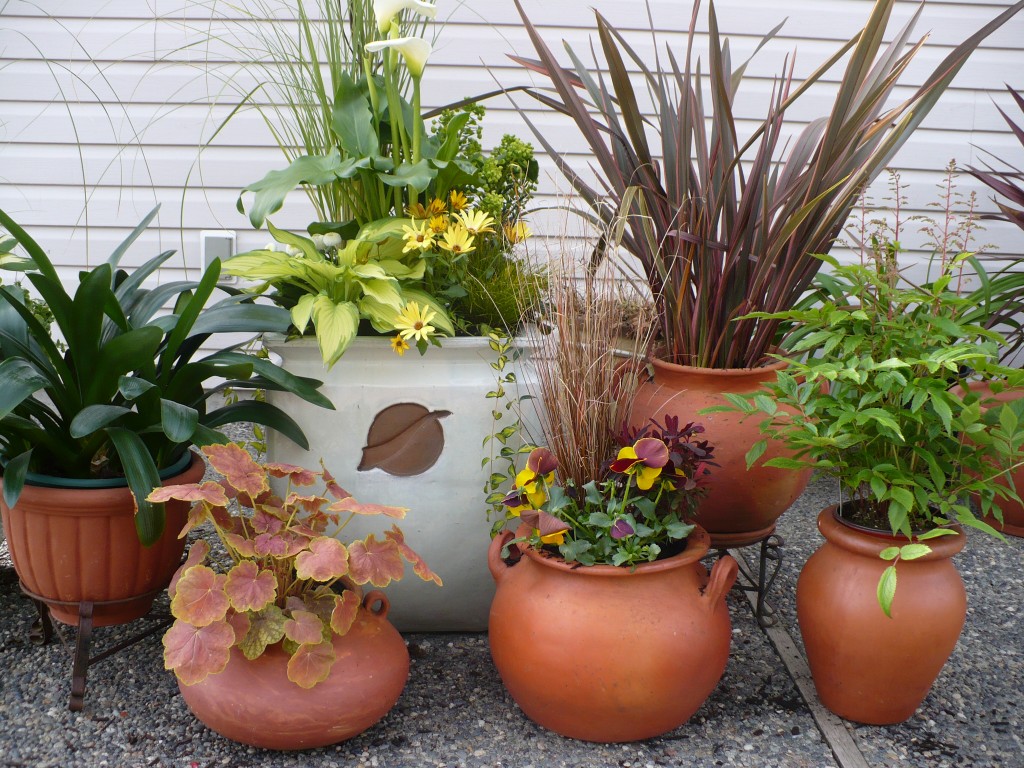 Container Design & Planting—One of my specialties . Using the plants you love all in one place allowing for so much creativity!
Made to suit your style, budget, and the amount of space you have, from spring to winter, container enthusiasm can dress up your garden or entry way instantly.
Organic Gardening
In Nature everything goes back into the soil.
By providing the habitat for soil microorganisms to breed, where they can predigest and transform the organic matter and minerals into substances, plants then, can easily digest this nutrient rich matter we call compost.
Compost improves soil structure, water absorption and re-tension, suppresses weeds, adds nutrients, prevents compaction and erosion, contains predators of disease causing organisms, repairs chemically damaged soils, keeps soil cool in the summer, adds aesthetic value due to healthier plants.
Healthy Soil at "Rootzone" = Healthy Plants!
Specialty Gardening Services
Edible Gardening
Vegetables, Herbs and Berries in a mixed Ornamental garden bed, Container or Raised beds.
Container Gardening
Annuals, Perennials, Shrubs and Seasonal accents to create the theme for the season.
Ecoscaping
Designing in harmony with the land, creating Environmentally Healthy Sustainable Landscapes.
Xeriscaping
Water conservation through Creative landscape Design, utilizing appropriate plants.
(to learn more about Xeriscape Gardening, download our PDF here).
Weekly, Bi- weekly or Monthly, we can build a Program to fit your needs.
 What needs to be done in the garden? Click on a Season to find out.